Click on thumbnail to download!
Decorous (Photograph Walls) By: digitalpix4all
Selected by jimbo9294
"Check out Past Features"
You must be logged in to post comments on this site - please either log in or if you are not registered click
here
to signup
WOM
09 Jun : 14:05

Ah well
WOM
18 Apr : 15:29

Damn, even spam in the poll comments.
WOM
18 Apr : 15:07

Damn, haven't been the mod here in years and it seems I put up the poll. I see its been 5 years for the last spotlight and the spam is all over the place. Hi all.
digitalpix4all
12 Apr : 15:00

Me Too. Is SDN going to continue?
digitalpix4all
12 Apr : 14:58

Me Too. Is SDN going to continue?
sed
11 Apr : 21:53

still here
Kevin
08 Mar : 23:11

Wow, haven't been on this site since 2007. Time flies
sed
04 Jan : 16:55

Hi There
teddybearcholla
25 Nov : 17:35

How we gonna know whose birthday it is?
teddybearcholla
11 Oct : 00:10

something is working
How Many WindowBlinds Skins Do You Have?
1. 5 and under
2. 6-10
3. 11-15
4. 16-20
5. Over 20
You have just entered Skinning.net.... the community for the skinning world.
Join today to receive the 'FULL' benefits of being a member,
it is free and easy to do with instant access.
Our goal is simple... we want to be your First stop but not your last.
We want you to visit other sites, people, skinners and know everything you can that is going on in the skinning community so that you can to get the fullest experience in what skinning has to offer. In that respect we will focus on your desires, needs and the applications, skins and skinners that most appeal to you.
We have done our best to bring as much content from as many places as we can and will continue to update this site on a daily basis. We have propositioned other sites, skinners and people in the skinning world to help deliver this to YOU in the easiest quickest format possible.
To this effect we hope your experience here proves to be great and that you come back often, as your First stop... but not your last
Also,
We would encourage you to upload your skin creations to our (your) site here at Skinning.net. We have created a section for you to do this here
Link
or by selecting the "Upload" on the left and hope you take advantage of letting us host your masterpiece.
Threads: 866 | Replies: 2716 | Views: 1097796
SDN Spotlight: Sed
jimbo9294
, Tuesday 25 October 2011 - 11:42:31 //
comment: 31


Have you ever gone to the wallpaper gallery and seen a wall and been blown away?
In a world made of repetitive fractals you know when something better comes along. Chances are good that it is a Sed creation and you know you have to have it.
In almost every wall gallery, at any site, you are sure to find a wall by Sed. Sed has been doing his thing since 1998. Besides being a longtime member of SDN, he is a Journeyman at WinCustomize, a Wizop at Skinbase.com, an admin at Basehead, as well as a member at Terranuts, Skinartistry2, and Skinnalicious.
Skinners have come and gone, yet, Sed is still going strong. With over 4000 walls spread out over the community (well over 100 walls here at SDN), Sed shows no signs of slowing down.
Here is your October Spotlight.



How did you get started in skinning?
"Probably the same way most of us had. Finding WinCustomize freaked me out that you could change the skins on the screen. Bought WindowBlinds and they made me a member of WC. HUH?
So I started learning. A web developer showed me how to use Photoshop at his place of biz. He uploaded it on my home PC to help him with some artwork.
That's how I found I couldn't live without it. Bought Bryce3 when it came out and taught myself that AFTER I lost the handbook. Trial and error."

What type of skins do you prefer to make?
"WEIRD! I like to stay AbZtract (I like that "Z") but I use a lot of mirrors to bring mine back down to Earth.
I love my Bryce."




Who are your favorite skinners?
"Easy, Adni18 (web design) and Navigatsio (WindowBlinds), Lately TON300 is really getting impressive with his walls,
Richard Molher does something I have not figured out yet, I don't know everyone has a different feel."

Has anyone of them, inspired you to make a skin? If so, elaborate a bit.
"I have an old Adni wood WindowBlinds (skin) that I tried to copy. Disaster!! I did finish one that I kept for a long time,
but I never figured out how to upload it for display. Remember, Self-Taught. Did some walls 800x600 and was well received in the beginning.
I knew nothing about rendering to disc so all my first Bryce works were small. After playing with WindowBlinds, I think I will stick with my wallz. Hytham/Kilua always has interesting Bryce ideas"

Of the skins you made, which is your favorite?
"Observation Deck. It won an award at Dev-Art (Deviant Art). My first there And I have a 24x18 of it hanging in my office.
There are others but I have over 4000 now. Thank God for so many places to upload!!"



Do you have anything you are working on now?
"Mastering Multi-repetition on Bryce --- I have no mathematics in my brain! XYZ?? Trial and error again.
I have done many Bryce landscapes but I still prefer my replication works."

What skins are you using right now on your desktop?
"Just bought a new system [7] and I am waiting for a GOOD WindowBlinds....
Lately I have not been impressed and I'm not sure my old Adni is gonna work.
The wallpaper? Water Dancing, mine of course."



Stay tuned to find out whose next under the Spotlight.

SDN Spotlight: BoXXi
jimbo9294
, Sunday 18 September 2011 - 18:28:09 //
comment: 33
BoXXi
is synonymous with skinning.
In 1998 before there was WinCustomize.com, he built up enough courage to upload a wall to skinz.org, and the rest is history.
Just about every skinner knows of
BoXXi (aka Bryan Cook)
his influence is seen throughout the skinning community.
He inspires people. His style can be seen in the skins of the many skinners he has mentored.
BoXXi
the Master, recently topped the 5 million mark in total downloads and is the third "All Time Top Skinner" at WinCustomize.com. And who can forget the awesome community project done as a tribute to him. Admired and respected by so many skinners
BoXXi
remains humble towards it all…Speaking about his Master status he said "I think of it as an honorary title rather than an opportunity to sell skins, because I have never thought my skins were good enough to sell."
In this Spotlight as in others, we ask the artists several questions that help us build the post along with questions you read in each Spotlight.
Boxxi
was open in his answers, I wanted to share some of those parts we do not normally add, so here is the September 2011 SDN Spotlight,
BoXXi
.
How long have you been skinning?
"Since around 1998 when I discovered Skinz.org, and I decided I wanted to try and make my own wallpaper. I found that I really enjoyed doing it, even though I was just fumbling in the dark at that time with Photoshop. I eventually got a wallpaper past moderation at Skinz, and that really inspired me to get better and get some more wallpapers on that site, which was one of the top skinning sites at that time."
How did you get started in skinning?
"Just from the desire to make my own wallpapers initially, but like everyone else, you discover things like WindowBlinds etc, and then you REALLY get hooked. It was Larry Kuperman at Stardock who pushed me to make my first WindowBlinds (skin), but I was certain I couldn't do it as I'm not really a technical person. But he persuaded me, so blame him! (I think I was right). But back then I was lucky enough to get help from people like Treetog and Jafo and MikeB314, who are all brilliant people and helped me immensely. Paul (Jafo) helped me with programming Litestep, which was one of the early desktop (explorer) replacements. I loved Litestep, but then I discovered DesktopX and found
it suited my non-technical style a lot more, so I started making DX themes too. Since those days, I've just kinda plodded on making things when I get the inspiration, or when I have time. Time is the big factor for me these days, I have very little of it that I can give to skinning as I'm a single dad of four children.
What type of skins do you prefer to make?
Hmmmm... good question....... I think I get the most satisfaction from completing a WindowBlinds skin, just because I find them so damn difficult to make. But I get the most enjoyment from skinning the music player "Xion", because of the freedom it gives a skinner to go crazy with their imagination, and because the skinning system is pure genius and so user friendly. But at the moment I'm really enjoying
making cursors for CursorFX. I like the challenge of coming up with new, interesting designs in such a small medium, and dreaming up entertaining animations. They are good fun! And of course, I still like to make the odd wallpaper now and again, when I'm trying out a new Photoshop technique that I have learned.
Who are your favorite skinners?
"The obvious one's are Treetog, MikeB314, Essorant, Johanne etc, the old school guys. They made incredible stuff back in the day and really pushed skinning to where it is now. I have always been in awe of their talent. I like Vstyler's skins for everyday use these days, he knows how to make a clean useable skin. But for pure indulgence, some of the new breed of skinners are really turning out some interesting stuff, and I love the skins that Vampothika, 2of3, The AVMan and Xiandi make. I love Xiandi's style, I always think her skins look like something that came out of MY head, but she knows how to really
make them work, unlike me! But, my ultimate hero is Layne Karkruff, of "Blue Sky Heart", it was seeing his wallpapers when I first got my computer that really made me go: "WOW"!! ........ I think many skinners, even some of the newer ones are influenced by his work..."
Has anyone of them, inspired you to make a skin? If so, elaborate a bit.
"Layne Karkruff........ Treetog... MikeB314... just seeing their work years ago inspired me to try and learn Photoshop... (I'm still trying!!)."
Of the skins you made, which is your favorite?
"I love all my skins, because all of them gave me some kind of pleasure while I was making them. But I guess I would have to say a wallpaper called "Love's Dying Embers"."
Do you have anything you are working on now?
"Oh man! you have NO idea how much stuff I have here......... time and inspiration will determine if they ever see the light of day."
What skins are you using right now on your desktop?
""Sakura" WB skin, "Rounder" icons, "Omgi7" ObjectDock tiles, "LibertyIX" Xion skin, "Glissando" wallpaper and an unnamed cursor that
I am working on.

But tomorrow it could be Frontier again, or even my Gridscape DX theme... I change all the time, can't help it, I'm a skinner!!
"
Stay tuned to find out who is next to be put under the Spotlight.
SDN Spotlight: k10w3
jimbo9294
, Monday 29 August 2011 - 17:33:38 //
comment: 27


To be honest this spotlight was to be posted back in April, but as like so many other families, we had some few rough months. Although are not completely back to normal, they are getting better. I want to thank everyone for thoughts and prayers.

This Spotlight features k10w3. I want to thank her for her patience for taking too long to post the interview. I changed some of the images to highlight her more recent skins. k10w3 has been skinning for over 4 years and has been a member at SDN for over 3 years. She is also a member at Skinartistry2, DeviantArt, and is a Journeyman at WinCustomize. k10w3 creates Windowblinds (she states they are her favorite) but she also likes making wallpaper and Rainlendar skins.



How did you get started in skinning?
"I think the way most skinners do – I liked the skins that were available, but I had my own ideas of what I wanted to do with my desktop; things I just wasn't seeing in other people's work. I'm a pretty independent person, and didn't want to rely on somebody else to execute my ideas."

Who are your favorite skinners?
"Right now probably my favorite is Ross Fairbanks, and I really like some of the stuff that Navigatsio has been putting out lately; but there have been so many in the past…Adni18, DanilloOc, vStyler, SKOriginals – I really couldn't say WHO my all time favorite is."



Has anyone of them, inspired you to make a skin? If so, elaborate a bit.
"There are so many that have been an influence to me – Vampothika and Night Train were the first to mentor me, and I will always owe them for that. There's absolutely no way I'd be where I am today in the world of skinning without them. Some of my darker themes were definitely inspired by Vampothika, and especially Fang Shui – that's probably my total tribute to her. Her style is very different from my own, but we are both of one mind. She's like a sister I have in a dream world."

Of the skins you made, which is your favorite?
"LOL – the one I'm making now!"

Do you have anything you are working on now?
"I have many projects started but the one that's "hooked" me the hardest is a Windowblind I'm calling "Garden Fresh" – inspired by the victory garden my husband planted for me this year. I've changed my eating pattern over the past year to include much more produce, and to help with the added increase in our food budget that came from that change, he decided to "grow our own" of the stuff I eat regularly each day."



What skins are you using right now on your desktop?
"Tea Time, by Ross Fairbanks, a Sumi-e like wallpaper I made in the same colors, and an Object dock tabbed dock I also made to match it."

Stay tuned to find out who is next to be put under the Spotlight.
SDN Spotlight: Carguy1
jimbo9294
, Monday 07 March 2011 - 18:04:21 //
comment: 27
It is nice to have the SDN Spotlight started again. We have some really good artists lined up for future Spotlights in the coming months.
This month's Spotlight features CarGuy1. If you use
Deskscapes
(a program by Stardock that allows users to have animated wallpaper on their Windows desktop.) then you know CarGuy1.
Carguy1, a Master Skinner at WinCustomize.com, has created Wallpapers, Screen Savers, LogonStudio skins and Bootskins. But he is known for his .Dream files. Carguy1, has been a member of SDN for almost 3 years, and is also a member at Skinartistry2 and has worked on several community skinning projects. His designs and animations are a standard for others who want make .Dream files.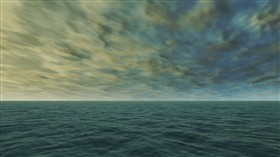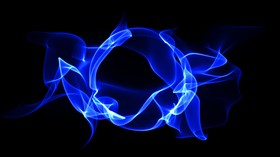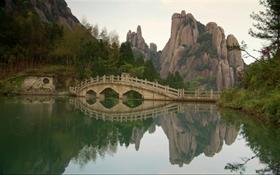 How did you get started in skinning?
"I guess I got the bug when I customized my tricycle with finger paint.
."
Who are your favorite skinners?
"That's a hard one…there are so many great skinners out there to pick just one."
Has anyone of them, inspired you to make a skin? If so, elaborate a bit.
"I suppose you could say I was inspired by The MasterBaron's work.
MB does some fabulous work and trying to figure out how he did something has allowed me to see other ways to be creative."
Of the skins you made, which is your favorite?
"They all are…it's kinda hard to pick just one. If I had to I'd pick Rough Seas for Dreams and Sunset Sail for walls."
Do you have anything you are working on now?
"I usually have a couple Dreams at various stages of completion. Right now I have a space scene that I'm creating with one of RND's walls and an ocean scene that I'm messing with. I liked the way the Ominous Horizon Dream turned out so well that I'm stoked on creating a couple more."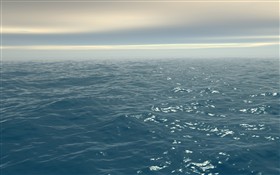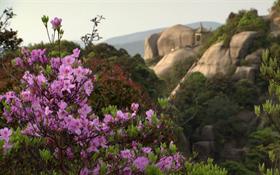 What skins are you using right now on your desktop?
"On one machine I have my Ominous Horizon Dream, Flex Color WindowBlinds by i-Umami, Yellow Icon Package by Stardock Design, and Windows 7 Xtreme Nexus Dock theme by JcRabbit. On my laptop I have my Approaching Storm wall, Knot Vista WindowBlinds by IRBrainiac, and Alpha 1 Icon package by mrSkope."
Stay tuned to find out who is next to be put under the Spotlight.